Our Blog
An Icon a Day – illustrations of our beloved Copenhagen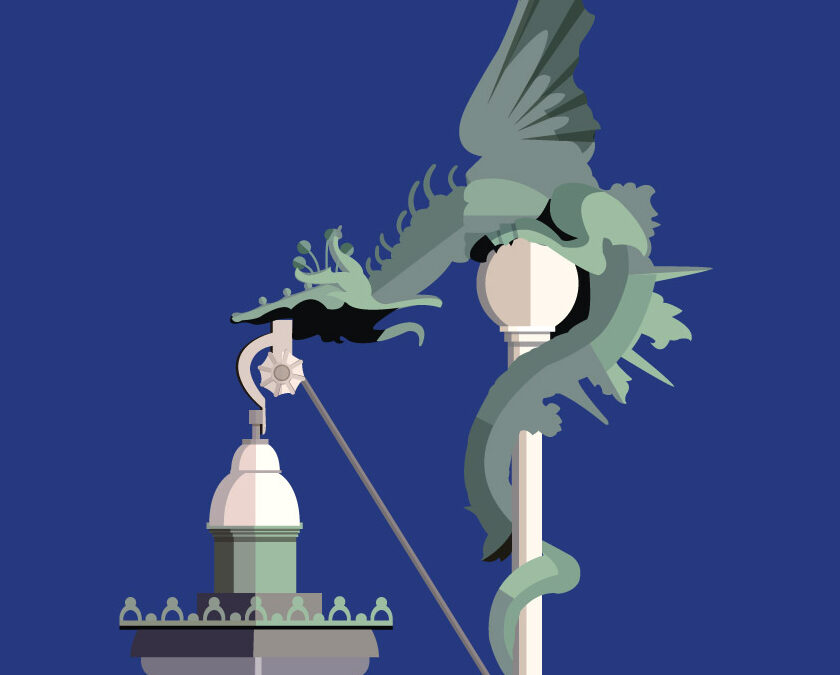 On the waterfront of Nordre Toldbod there are two dragon topped lamps designed by Vilhelm Dahlerup and installed in 1892. One of the dragons apparently has red eyes, although I have never noticed this. Vilhelm Dahlerup was a prolific Copenhagen architect and designer....
Subscribe to the Sivellink Newsletter
For updates on our collaborations, give-aways and our new SIVELLINK+ content.
It's a little brighter today, but this week so far has been too grey. I thought we could all do with a splash of Copenhagen colour! BIG - Bjarke Ingels Group designed Superkilen http://www.dac.dk/da/dac-life/copenhagen-x-galleri/cases/superkilen/
I was planning to draw the dragon and the egg from the Rosenborg dragon playground today. I cycled down there to take some photos, but as I was leaving the gardens I happened to spot this face on the gate opposite the SMK. So here he is under the three lions.
The "krokustæppe ved Rosenborg" is almost in full bloom and this year is accompanied by a brilliant blue sky!!