Dtales ApS
2014 – Present – Packaging design
"Emma, is the most creative and clever illustrator and graphic designer we have ever worked with. She is behind all our packaging for oral care products and other types of personal care products and our customers simply love her work. She is dedicated, full of ideas, intuitive, flexible, fast and simply adorable to work with"
Eva Apesland - Owner Dtales ApS (Best@Care and Protect&Care)
O'Sullivan Consulting
2014 – Present – Logo development, website development, illustrations and laser cut birthday/client gifts.
"Emma Sivell, is the go to person if you need not only a talented designer, but also an intelligent sparringspartner with a good sense of humor. I have used Emma for 8 years and recommended her to others in my network. Emma can draw in the old -fashioned manner - and she is digitally up-to-date. Emma delivers big and smaller projects on time and with her personal special touch whatever it is: Design for logo, websites, annual reports or birthday party gifts for all the guess. My best recommendations."
Birgit O'Sullivan - Din personlige jobguide. Fra Sognepræst til Headhunter

ABBEY ROAD STUDIOS (London)
2016 – Commissioned illustrations – Phase 2 product for the Abbey Road Shop
"Emma, huge huge congratulations.  We have all LOVED working with you and the designs are fantastic.  What an absolute pleasure it has been.  Thank you for making our life so much simpler and the process enjoyable.  You're welcome at Abbey Road Studios whenever you're in London and please do bring your son too." Hannah Strickland - Head of Special Projects at Universal Music UK

RIGSPOLITIET
2015 – Illustration work – User Journeys
"Emma has been an absolute pleasure to work with. Very professional, highly inspirational and with a keen eye for details. 
In spite of never having worked with user journeys before, Emma asked all the right questions and delivered an even better product than we had hoped for. 
Her clean drawings, sharp perception and great sense of humour make her a natural choice in any project in want of an illustrator."  Elvi R Nissen - Senior Consultant at Rigspolitiet.

Go Orange – Visit Roskilde
2014/15 – Front-page Visit Roskilde tourism brochure 2015. Design of postcard collection for sale through Visit Roskilde. Illustrations for Mr Orange tourism app.
"Jeg har arbejdet sammen med Emma Sivell ad flere omgange - og hver eneste gang imponeres jeg af hendes kreativitet og hurtighed, når det gælder om at afkode, hvor 'vi skal hen' med et projekt. Emma har bl.a. lavet en meget smuk serie postkort for VisitRoskilde, magasinforside til turistmagasinet 2015 og senest udvidet sin række af Roskilde-illustrationer til at omfatte en større serie af illustrationer til turistapp'en, Mr. Orange. 

Jeg kan varmt anbefale et samarbejde med Emma. Emma er meget lydhør og hurtig til at lave justeringer. Hun er en skarp sparringspartner og leverer altid til tiden. Der er ingen tvivl om, at vi med Emmas illustrationer har fået skabt et unikt Roskilde-univers, som vækker opsigt og får VisitRoskilde til at stå frem i mængden." Mette Holmgren - Vicedirektør at VisitRoskilde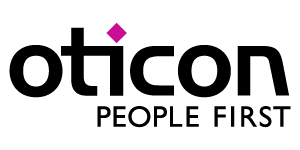 Oticon A/S
2014 – A series of infographic style illustrations on tinnitus – it's causes, symptoms, the connection between the ear and the brain, and how to help those suffering from tinnitus.
"Working with Emma has been a pleasure all the way through. Besides always being a smiling and positive person, she is creative, flexible and keeps the deadlines. She has her own unique style, but is still able to make something that works for an international business like Oticon. I am definitely looking forward to working with Emma on future projects!"Therese Kjellerup Thorsthol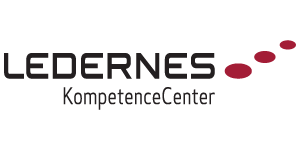 Lederne A/S
2013/15 – Web and Print Graphics
"Jeg har arbejdet sammen med Emma af flere omgange – både i forbindelse med layout til    web og print. Emma kan lynhurtigt afkode kundens behov og omsætte det til fine illustrationer og lækkert layout. Hun leverer leverancerne hurtigt og er rigtig god til at holde kunden opdateret. Og så overholder hun altid deadlines." Mette Lydeking Olesen.